By Terrence Thornton | Scottsdale Independent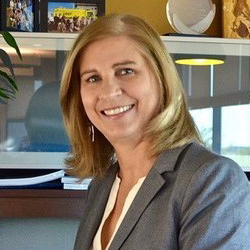 "Virtual tours and online notaries will remain popular after the pandemic. Especially as remote workers from other states look for more affordable homes in Arizona." – Rebecca Grossman
Rebecca Grossman, CEO at Scottsdale Area Association of REALTORS®, agrees technological advancements of the past few years make it possible for SAAR members to continue to doing business amid such turbulent economic times.
"Virtual tours and online notaries will remain popular after the pandemic," she said. "Especially as remote workers from other states look for more affordable homes in Arizona."
The Scottsdale Area Association of REALTORS® has more than 9,000 active members and is the largest trade association in the northeast Valley.
Peoria-based REALTOR® Rebecca Durfey, a part of West USA Realty, says while she continues to do business, the ongoing pandemic and its numerous precautions take a toll at times.
"Of course, I can't speak to all REALTORS®' businesses, but I have not liked having clients do final walks with their new-built homes without me," she said. "The builders have asked the REALTORS® to not join the buyers at those walk-throughs due to COVID-19. That is probably one of the most frustrating things I have had to workaround. It is important to our buyers, and I don't feel like I am being held back in that regard."
For Ms. Durfey, shifting to digital-only showings was something for which she was much more prepared.
"As far as my own business, I do more virtual-type walk-throughs for initial showings than I have in the past," she said. "I also have a good number of out-of-state clients who do not feel comfortable traveling with COVID-19 being on the rise right now, so that contributes to the virtual walk-throughs. Other than the virtual purchasing and using safer methods to protect the sellers and buyers from the virus, many of the practices are the same for my business."
Read More (subscriber content)