Desert Hills/New River RMS meetings are the 2nd Friday of each month at: Heart & Soul Café, 4705 E Carefree Hwy., Cave Creek, AZ 85331
No pre-registration is required to attend. Attendance at an RMS (REALTOR® Marketing Session) is a great way to network, hear from great speakers, and learn about the market. If you'd like to be reminded about the Desert Hills/New River RMS meetings, sign up for our e-mails. If you have any questions, contact one of our volunteers on the "Contacts" tab below.
NOTE Affiliate/industry partners must be paid SAAR Affiliate members to attend.
To put a home on tour
Click here to fill out the Tour Request Form. Make sure you read the Tour Guidelines (below), which may differ slightly depending on the tour. There may be fees and/or a wait list involved. Contact a Tour Coordinator for more information. You will be contacted by the Tour Coordinator to confirm when your home will be on tour.
Meeting Time
8 am | Breakfast and meeting begins.
9 am | Tour begins.
FEES $10 admission includes breakfast. LOCATION Heart & Soul Café, 4705 E Carefree Hwy., Cave Creek, AZ 85331
Open to any REALTOR® or paid SAAR affiliate member.
TOUR BENEFITS:
You have the opportunity to network with your colleagues buying and selling in this area and other areas throughout the Valley. Make a connection and see your bottom line increase through attending this tour. People work with people they like and trust. The tour is a great way to build your network of professionals you'd like to do business with. On the tour you will see inventory that could be just the right fit for your clients. Attending the meeting you'll receive valuable information and education on important industry topics each month! The tour is sponsored through Scottsdale Area Association of REALTORS® and open to all REALTORS® to showcase listings in this area and for all REALTORS® to preview those listings.
TOUR GUIDELINES:
Homes must be located in the Desert Hills/New River boundaries: East of 1-17, West of Cave Creek Rd. (Not including Dove Valley Ranch, Sonoran Foothills or Anthem) North of Sonoran Desert Way and north through New River (including Tramonto).
Listings on tour are $15 for SAAR members and $20 for non-SAAR members. Please bring a check for the tour fee plus $10 for the meeting if your listing is on tour. Make the check payable to SAAR.
Only active homes in MLS will be toured. Notify tour director of status changes 24 hours before the meeting, or no refund will be issued.
No more than 8 homes per tour. (First come-first serve basis)
Only 1 home per listing agent per tour, unless 8 or fewer homes are submitted.
Listing agent will be notified no later than Wednesday prior to scheduled tour with status of request for tour.
If the home is not put on tour on the requested date, it will be added to the next tour date unless you advise Tour Director differently.
Listing agent or licensed assistant must be present at the RMS meeting of tour date or your home will be cancelled and no refund issued.
Please use open house signs if possible.
To have your listing showcased on tour, complete the Tour Request Form. If you have questions, please contact Susan Dryer (602)214-8207.
Upcoming
Jan
22
Wed
7:30 am
The Commercial Forum

@ Venue8600
The Commercial Forum
@ Venue8600
Jan 22 @ 7:30 am – 9:00 am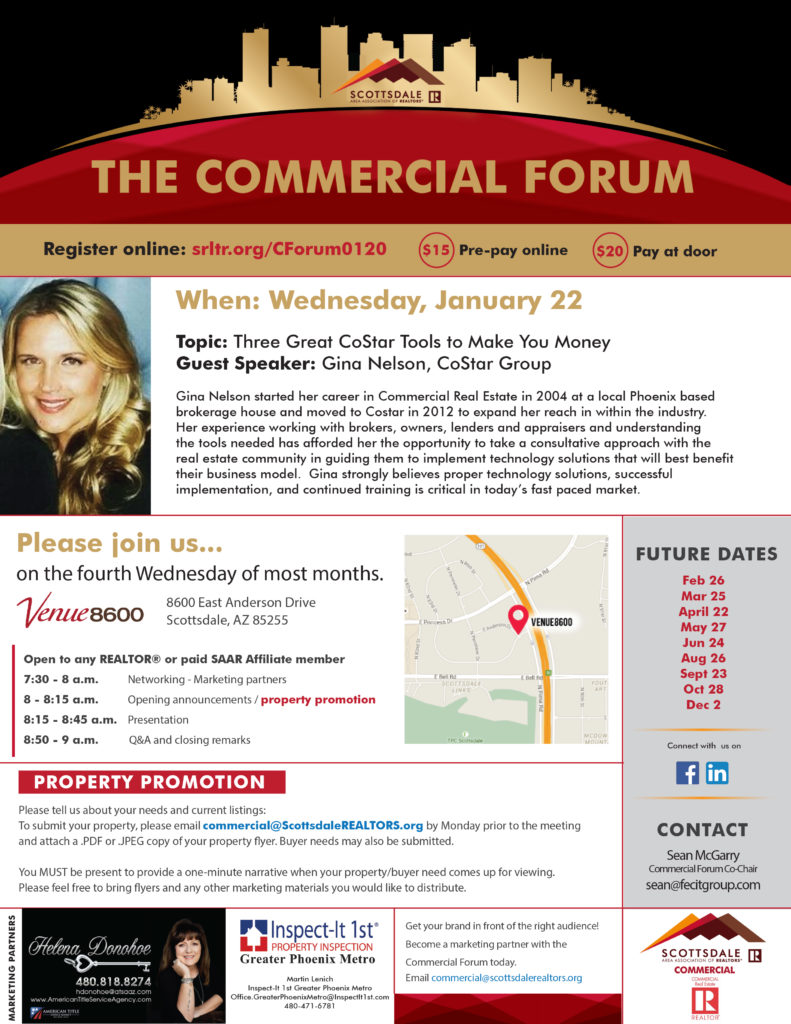 Click here to download the flyer. DETAILS 7:30 a.m. – Registration & Networking 8 a.m. – Speaker LOCATION SAAR/Venue8600, 8600 East Anderson Drive ADMISSION (includes breakfast) $15 – online – Click here to  pre-pay online $20 – at …
4:00 pm
Tailgate Member Mixer

@ Scottsdale Area Association of REALTORS®
Tailgate Member Mixer
@ Scottsdale Area Association of REALTORS®
Jan 22 @ 4:00 pm – 6:00 pm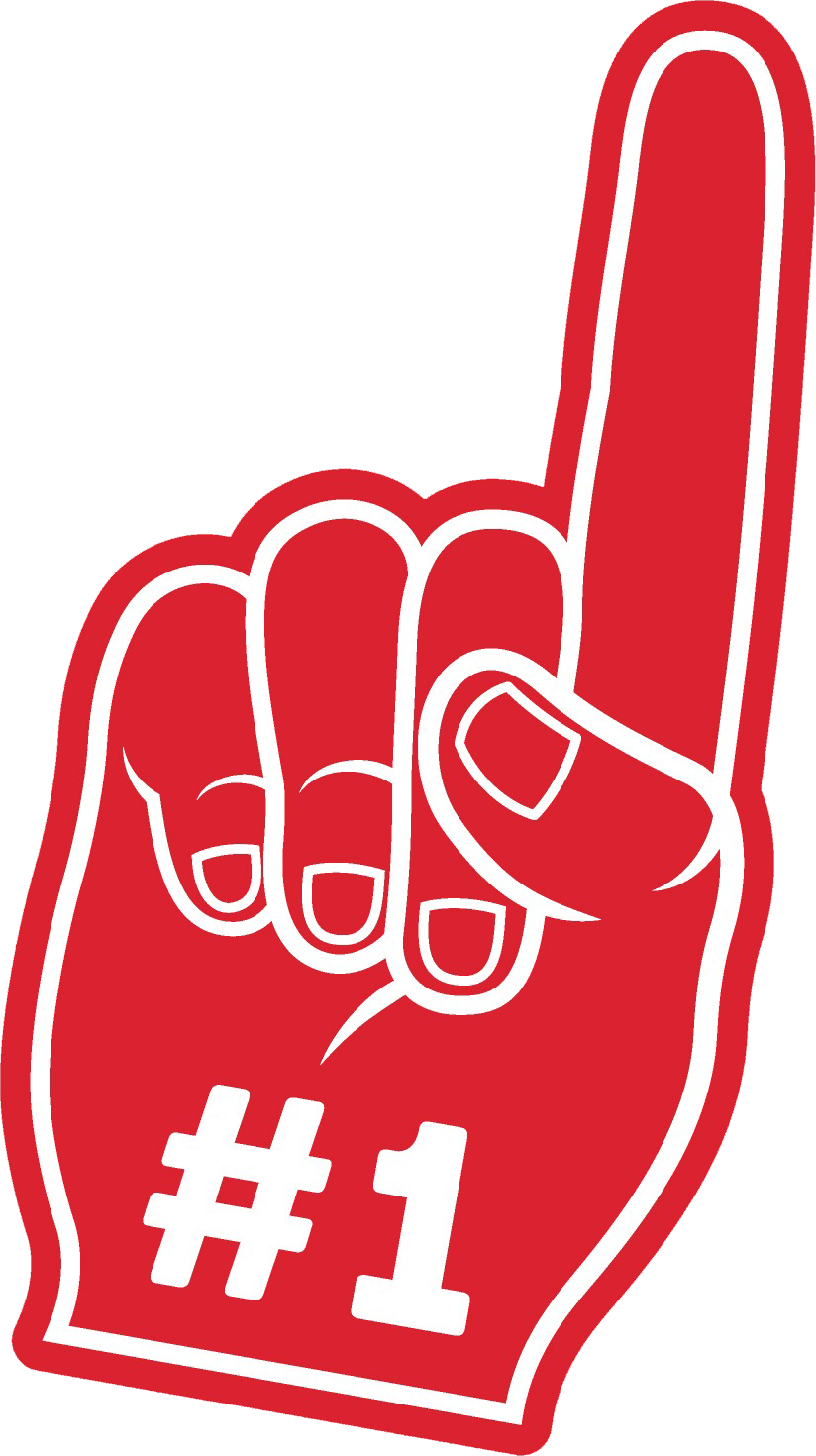 Tailgate Member Mixer Start the year off with our FIRST event of 2020! Join us for fun, food, drinks (pssst…your ticket price includes 2 drink tickets!) and outdoor games like Jenga and cornhole. Café Pranzo …