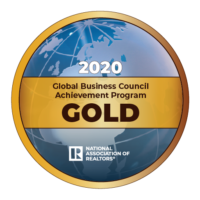 Global Connections Council
We support all members by building real estate opportunities and global business through international outreach activities and educational programs.
Global Events
Going Global Trade Mission, Scottsdale AZ | Oct. 26-30, 2020
Topics included successful transactions with Canadian customers, lending to foreign clients and investing in Scottsdale. View the Recorded Sessions.
MIPIM, Cannes FR | June 7-10, 2021
Find out how to attend the world's premier global real estate event for networking, learning and transactions as a member of SAAR! Contact Suzanne Brown or Laura Kovacs.
Arizona-Mexico Commission/Comisión Sonora-Arizona
The AMC/CSA Real Estate Committee promotes supplying services from a diverse cross-section of experts, including attorneys, real estate professionals, appraisers, developers and government officials.