At the Scottsdale REALTORS® Virtual Happy Hour on January 20, members were treated to a record-setting market update from Fletcher Wilcox and strategies from two top producers.
"Wow, has it been hot in Scottsdale!" said Wilcox. "Median Purchase Price: Maricopa County was up 14 percent year-over-year. Scottsdale was up 17 percent, outperformed the Valley."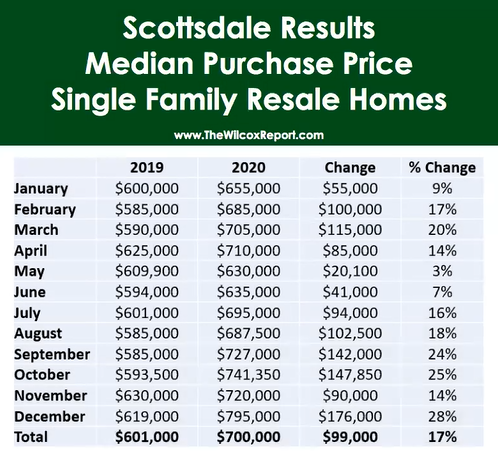 SAAR 2021 President Louis McCall II then introduced Michelle Mojica and Dave Panozzo and asked them to share their plans to boost real estate business this year.
"2020 was all about how we reacted to the pandemic," Mojica reflected. "If you expected it to be your best year…a lot of agents had a record-breaking year."
For 2021, she recommends:
Be clear on your calling, why you're in this business
Be the best version of yourself and continue improving
Use Social Media, but be careful what you post or comment
Take that personal touch — SendOutCards mails brownies for like seven dollars!
"2020 was just a practice run," said Panozzo. "In 2021, you're going to have to go beyond the call of duty."
His 5 Best Practices are:
Don't be afraid to fail

Take care of the client

Be you, be authentic

Don't sugarcoat anything

Use Social Media as a living, breathing resume and ask for Google reviews.
"At the end of the day," added Mojica, "it's about what people say about you."
The next Scottsdale REALTORS® Virtual Happy Hour is scheduled for Wednesday, February 17 at 4:30 p.m. Visit our online calendar for more information and registration.
---
Related:
5 Strategies to Own 2021
Arizona Real Estate Innovations That Will Stick After COVID-19