National Association of REALTORS® (NAR) 2018 President Elizabeth Mendenhall dedicated her entire day to a variety of speaking engagements and events at the Scottsdale Area Association of REALTORS® (SAAR) on November 20.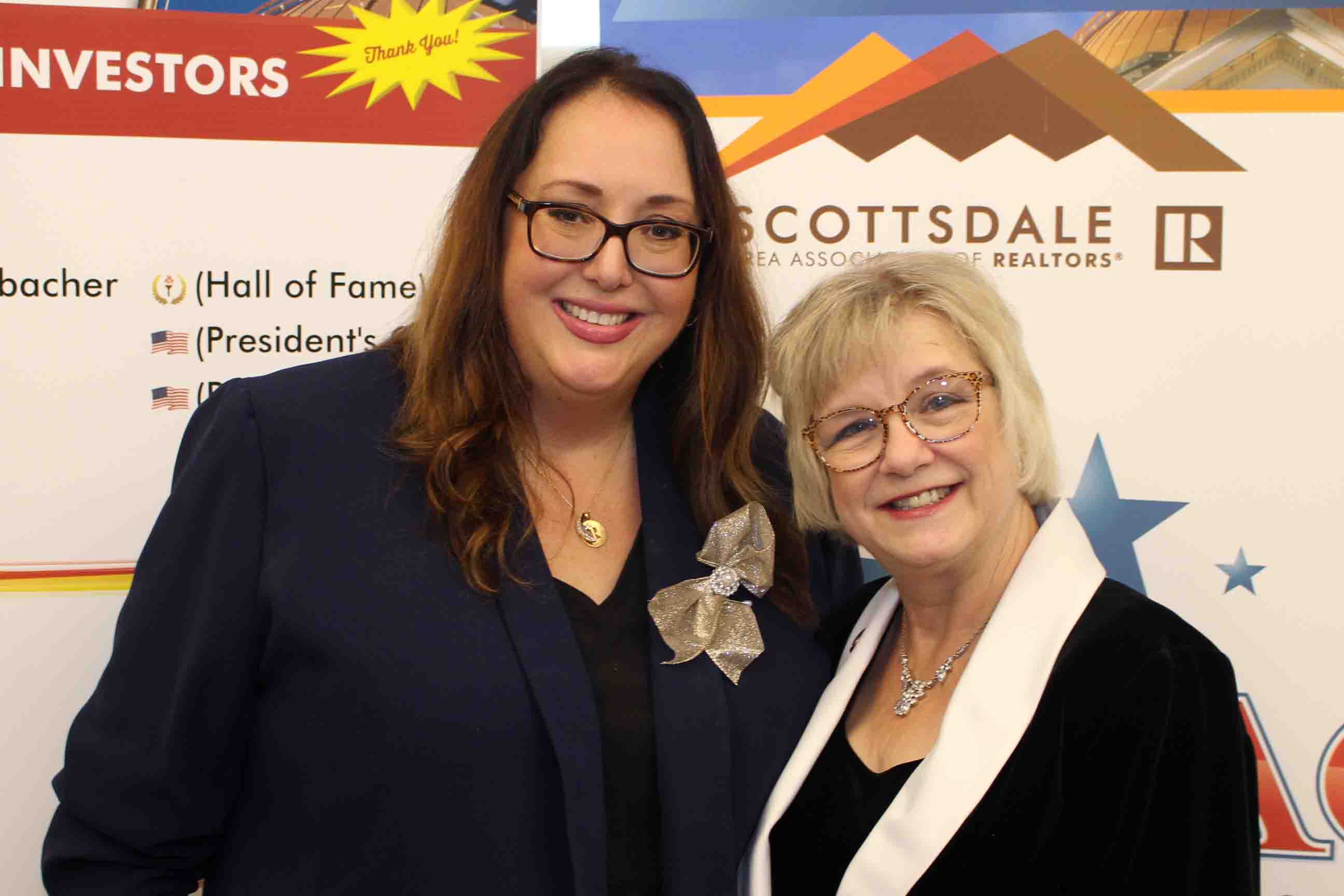 At SAAR's Quarterly Broker Breakfast, she answered questions about recent NAR policy updates and shared wisdom from her 23 years as a broker. After a short break, Mendenhall addressed an even larger crowd during a "Journey to Leadership" presentation that also included state and local association presidents' panels.
Later at the association's Installation and Awards Recognition program, SAAR 2019 President David Schmid honored emeritus members Josephine Briskin, Melvin Comstock, R.C. Duke DeBernardi, D. Deems Dickinson, Thomas Mason, Jeffrey McDowell and Dan Simpson.
SAAR CEO Rebecca Grossman recognized Leadership Academy Class 23 graduates Stephanie Barber, Aaron Benson, Aaron Bils, Polly Blackwell, Alicia Borg, Allison Cahill, Riley Cilley, Jessica Curtis, Lindsay Fricks, Stephanie Greenfield, Eileen Harris, Allie Jennings, Winnie Kaplan, Ashley Krolak, Stefanie Lugo, Rebecca Niessink, Brad Phillips and Kerry Tishuck.
Awards were presented to Affiliate of the Year Mary Boyan Slakey, Emerging REALTOR® of the Year Stefanie Lugo, REALTOR® of the Year D. Patrick Lewis, Citizen of the Year Gerd Wuestemann, president & CEO at Scottsdale Arts. The Good Neighbor Award went to REALTOR® Jeff Fields for his role in teen suicide prevention.
Mendenhall then officially installed SAAR's 2020 Officers: President Sindy Ready, President-Elect Louis McCall, Vice President Sandy Lunsford, Treasurer Paul Baker; Directors Michael Gant, Jan Green, Christopher Karas, Chris Nace, Peggy Neely, Lisa Roberts and Angela Zampino, as well as Affiliate Director Fletcher Wilcox.
Reflecting on Ready's service as president of the National Women's Council of REALTORS® Mendenhall said, "Serving in that capacity positions you to lead this association…in one of the fastest growing states in our country…in a market that seems to be the test case for every type of business model and new invention in the real estate industry."
The evening concluded with a congratulatory champagne toast from Arizona Women's Council of REALTORS® President Elizabeth Ortega.