DAY 1 of 2: second day will be held on Tuesday, April 21
CEs: 3 Fair Housing, 3 Disclosure, 5 Legal Issues, 3 Comm. Standards, satisfies Row 7 in Risk Mgt Series
Instructor: David Compton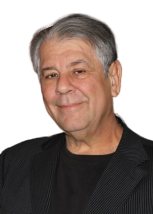 PLEASE NOTE THE FOLLOWING:
1) Zoom or similar platforms will be utilized for the course delivery.
2) Students are responsible for the performance of their own technology including audio volume, video clarity, and reliable internet connection.
3) Students must check in for class 10 minutes prior to the 8:30am start time. Checking in for class at 8:30am  may result in refusal of attendance.
4) Students must be visible on camera AT ALL TIMES to receive class credit. Students may not "step away" from the camera for any reason or darken their screen. If an emergency arises, please use the "Chat" feature to privately notify the instructor or monitor of your situation.
5) Students may not participate in computer-based work or make phone calls while attending class and should be in a room that is free from distractions. Instructor will provide time for breaks and lunch.
6) Students should NOT log out at any time during the class.
7) You will receive by email information to 'join' the meeting.
---
The safety of our members is a top priority. This virtual webinar supports: