By Audrey Jensen | Phoenix Business Journal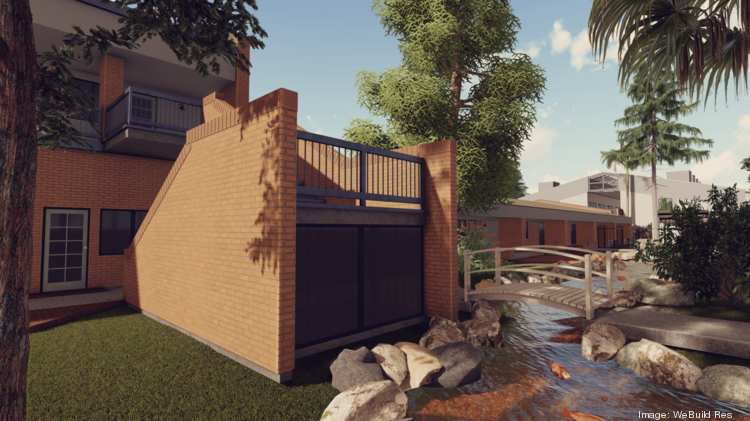 WeBuild Res plans to redevelop old office buildings into a multifamily complex near 31st and Northern avenues in Phoenix.
Developers are planning to convert defunct commercial buildings into apartments to bring more residences to the city of Phoenix, which is facing a major housing shortage.
Phoenix-based WeBuild Res started work August 1 on a set of old office buildings in Phoenix on the southeast corner of 31st and Northern avenues for a new complex dubbed Northern Apartments.
The company said it plans to turn the office buildings, which were built in the 1980s, into a $9 million, 38-unit multifamily complex through adaptive reuse, or repurposing the existing structure. Average rents will be around $2 per square foot, with two-bedroom units expected to cost $1,700 monthly. Average units will total about 800 square feet.
The three existing office buildings total 21,000 square feet and will be converted to 26 units with both one and two-bedroom apartments. The company will also construct a new two-story building with 12 one- and two-bedroom units. The complex is expected to deliver by the end of 2023.
"These forgotten office properties provide an on-ramp for our company to compete in a crowded space," said Blake Curtis, principal of WeBuild, in a statement. "The Phoenix market has a swath of underutilized, vintage office product from the '70s, '80s, and '90s. The existing infrastructure provides cost savings and is an attempt at solving our state's housing crisis."
The architect of the project is Jerry Palmer. The final apartment complex will incorporate North Glen Square after the North Glen Square Neighborhood Association.
The company said the project required a rezone of the site from commercial office to residential. It also faced some pushback from residents due to neighboring apartments that are degrading, WeBuild Res said.
Read More (subscriber content)
Some stories may only appear as partial reprints because of publisher restrictions.