By Corina Vanek | Phoenix Business Journal
Banyan Residential, a California-based developer, has acquired the 30-acre Scottsdale Entrada with plans to develop it into a mixed-use residential and commercial development.
Banyan had submitted plans to the city for the redevelopment in May, and purchased the property, at 64th Street and McDowell Road, from Sunchase Holdings Friday. Tom Adelson and Erin McClure of Newmark Knight Frank brokered the sale.
The property was purchased for $38 million.
Banyan purchased the property using money from an opportunity fund, which is used to reinvest capital gains into developments in qualified "opportunity zones."
Plans submitted for the vacant Scottsdale Entrada redevelopment call for 252,000 square feet of office space, 7,000 square feet of retail and restaurants and 735 residential units.
Read More (subscriber content)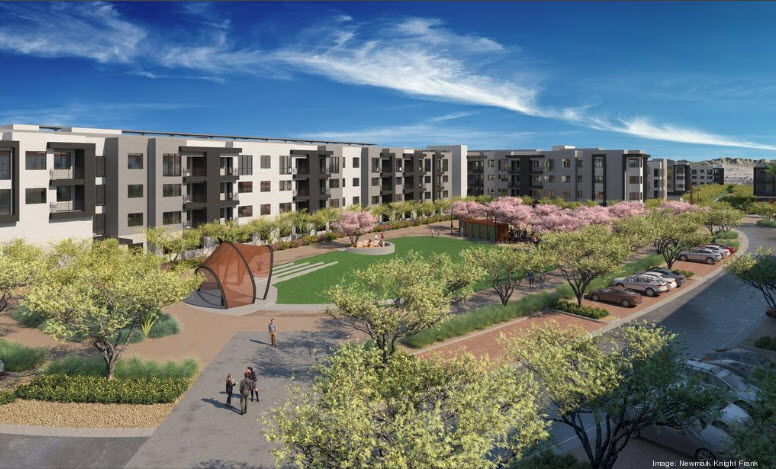 Artist rendering of Scottsdale Entrada apartment portion | Image: Newmark Knight Frank.