The Scottsdale Area Association of REALTORS® (SAAR) has launched a new program aimed at empowering adults over 50 who want more Secure And Friendly Environments (SAFE).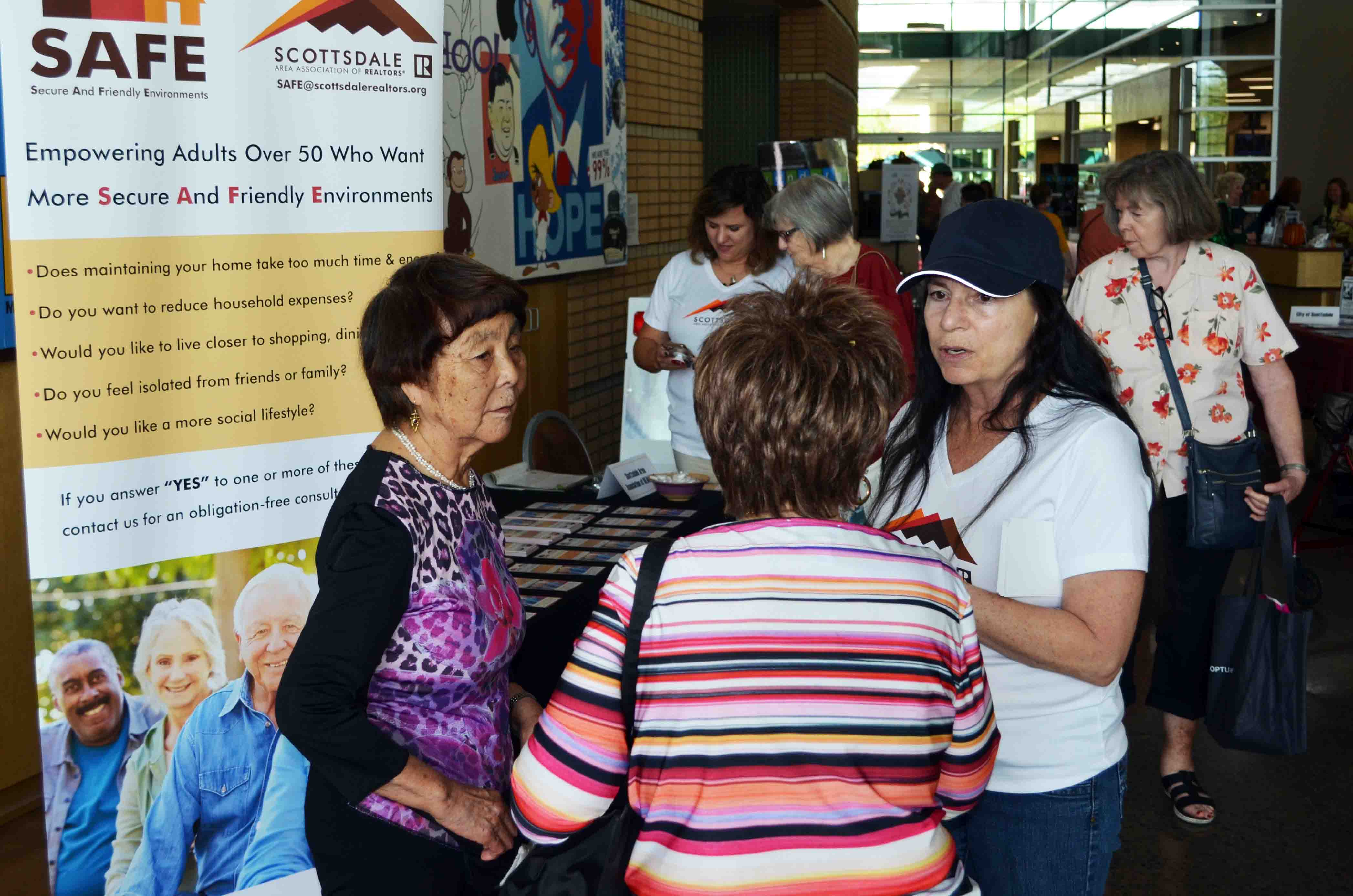 Here is how SAFE for seniors works:
If you need real estate assistance (buying, selling, refinancing, relocation, rightsizing, etc.) fill out the online contact form or email safe@scottsdalerealtors.org
Within two business days, a SAFE Ambassador will respond and schedule a free consultation to discuss your living situation and available options.
SAFE for seniors started in committee and was delegated to a task force to determine structure and viability before securing a grant from the National Association of REALTORS®.
In August, a task force of Seniors Real Estate Specialists® (SRES®) Thomesa Lydon, Gina Kulp, Jennifer Bingham, and veteran-advocate REALTOR® Kim Farrar, introduced SAFE to other SRES® designees holding primary memberships with SAAR.
"Our members work hard to earn a variety of real estate designations and certifications," said SAAR CEO Rebecca Grossman. "SAFE is another platform for our association to help promote their experience and expertise."
SAFE Ambassador training began in October and the program officially launched at the Granite Reef Senior Center Arts & Crafts Fair on November 9 (Facebook photos here). Ambassadors Gina Kulp, Jennifer Bingham, Jane Blacker, Sherry Kriegshauser, Kathy Rios and Connie Ziegler volunteered their time to explain the 50-plus program to guests, vendors and other organizations.
Companies interested in becoming Marketing Partners with SAFE or other SAAR Affiliate Member opportunities should email marketing@scottsdalerealtors.org.
---
Related program: Lockboxes for Seniors