Welcome to the Commercial Corner

The goal of the SAAR Commercial Services Committee is to make the Commercial Corner your #1 resource for tools, resources, support and information designed to help you succeed in your commercial real estate career.
Networking
A valley-wide commercial alliance for the purpose of networking, education and property promotion. Open to any REALTOR® or paid SAAR affiliate member. Click on the logo below for more information.

Commercial Resources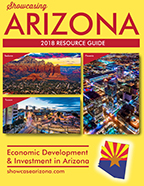 Cloud-based software providing professional reports, online publications, flyers, branded Flash and HTML websites, financial dashboards, etc.
Click here for information on PowerBroker Unlimited, the full service software.
Click here for information on PowerBroker Concierge, a unique single property subscription service.  You supply the information, and REIWise builds a complete advisory and marketing package within two days.
View samples and interactive demonstrations by click on the links below:
Investment Analysis Proposals or CMA's (All Product Types) – Click Here for Sample Investment Proposal
Real Estate Investment, Hold vs. Sell, Lease and Development Analysis
1.  Analyzer Pro

Snap-shot comparative scenarios; quickly determine values; Goal Seeking Wizard

2.  Investor Pro

Long term investment analysis for any kind of income or commercial property including complex investments, mixed-use & speciality
Lease versus Buy analysis
Hold versus Sell is available to Pro users
Lease analysis from a landlord or tenant perspective
Flexible financing; fixed and variable interest rates; nine payment options; construction draws

3.  Developer Pro

Income Property and Unit Sales Development Analysis estimate the development profit and land value

4.  Calculator

17 financial calculators for financial, area and break even
My Templates Quickly build your own template and save as My Template.
Communications Export multiple reports Excel or PDF.
Turn Off tax Hide all the tax inputs.
Goal Seeking Analyzer Pro and Investor Pro have a powerful Goal Seeking facility.
Report flexibility Investit Preferences and Report Preferences allow you to enter and set up the information to be included on the Title Page, on each report, use a universal disclaimer statement, select your preferred font etc. Jazz up your presentation with your logo, photographs and graphs etc.
Auto Update Constantly adding new templates, reports and graphs and enhancements to Pro.
Project Comparison Reports
Project Comparison Report. Up to four projects can be compared side by side
Lease Comparison Report. Up to four leases analysis can be compared side by side
Differential Cash Flow Report or Multi-choice analysis which can be used to answer questions such as:

Should I rent to one tenant or three smaller tenants?
Buy one large building or several smaller buildings?
Buy or Lease?
The ProCalc Lease Analysis Software allows commercial real estate professionals to create cash flow analysis and compare any type of office, industrial or retail leasing scenario in minutes. In addition, ProCalc can compare lease vs. buy for an owner occupier. There is nothing… repeat, nothing… on the market that can analyze, scrutinize and financially dissect a deal more accurately, easier and faster than ProCalc.
ProCalc is a tool for people who negotiate individual deals. Whether you are a:
Tenant looking to lease new or additional space
Tenant looking to sublease some or all of your existing space
Tenant looking to buy and occupy a building
Landlord looking to lease out space
ProCalc Lease Analysis Software: The industry standard lease analysis software program, currently used by over 2,500 companies, that allows you to analyze and compare leases from the tenant's, sublessor's, landlord's, or purchaser's perspective. Anyone involved in the negotiation of leasing or purchasing commercial, office, industrial or retail space needs ProCalc.
The ProCalc Lease Analysis Software is made up of 6 different packages. You can purchase any package individually, or you can buy them all together. For pricing information, go to the ProCalc website.
Tenant Rep Package: This package was designed to show tenants all the costs involved in getting into, occupying and leaving space. You can compare up to 8 different scenarios on one page. You can compare an unlimited number of deals on multiple pages. You can compare 8 different buildings or you can compare the same building 8 different ways. You can do either pre-tax or post-tax analysis. When used in conjunction with the ProCalc Buy program, you can compare Lease vs Buy. The maximum deal term is 20 years.
Buy Analysis Package: This is not an investment analysis program. It is an owner / occupier buy analysis. If you are a tenant, or working with a tenant, who is interested in buying a building, this program is for you. When used in conjunction with the tenant rep program, you can compare Lease vs Buy. As an added bonus, you can also analyze buying an 80,000 sq ft building, occupy 50,000 sq ft and lease out 3 -10,000 sq ft units to outside tenants and use that space as additional growth space in the future.
Landlord Package: Analyzes leasing transactions from the landlords perspective. It calculates all of the income you will get from a tenant (i.e. base rent, operating, taxes, CPI, parking, cleaning, electric etc.), subtracts all of the expenses you will incur in doing this deal (i.e. commissions, cash contribution, operating, taxes, demolition, debt service, downtime etc.). Income minus expenses = net income. A very popular use of this program is comparing Budget vs Proposed, or you can compare two offers on the same piece of space, or the same deal structured two different ways. The possibilities are endless.
Sublease Package: This program allows you to calculate an unlimited number of remaining liabilities, an unlimited number of subtenant incomes, it will then take the remaining liability subtract all the subtenant incomes to show you the differential (profit or loss) as the case may be.
E-mail Program: You cannot e-mail ProCalc files to people that do not have ProCalc. The ProCalc e-mail program extrapolates all of the information from your cash flows and recreates it in a regular Microsoft Excel file. You can now e-mail that file to anybody, and as long as they have Microsoft Excel, they will be able to see the cash flow reports and comparisons. The e-mail program allows you to e-mail up to 11 ProCalc spreadsheets (tenant rep, landlord, buy, sublease etc.) in one e-mail file. The user opens up one file and sees all 11 analyses. The reports are protected so they cannot change any of the information. There is a comments section at the top of each sheet that allows you to type in comments and explain what each cash flow represents. In addition, a PRINT button is automatically created so all the recipient has to do is click the print button and that cash flow will automatically print.
Commission Program: This program is not a database that tracks commission payments and balance due, it is a program that allows you to enter all the terms of the deal and it will calculate the commission and create two reports:

A commission bill to send to the landlord
A broker splits report showing the brokers who share in the deal, their percentages and signature lines for them to sign off on.
The program can accommodate commission payouts on up to 10 different dates. It can handle deals up to 25 years in length and it is accurate to the day. If your deal starts on April 27th and ends on September 5, it will calculate the exact number of years, months and days to calculate the commission on. You can calculate a commission only, an override only or a commission and an override. A commission is defined as the commission earned by the broker representing the tenant. An override is defined as the commission earned by the party representing the landlord.
National Association of REALTORS® Commercial Resource Links
Market Research
Find Properties. Market Properties. Analyze Properties.
Sales and lease comps, principal information, representation information, management information.
More properties. More confidence.
The industry's largest database of proactively verified, constantly updated property information means more insight and opportunity.
For-sale and for-lease listings
Office, retail, industrial, multi-family, land and more
Data verified by staff of nearly 1,000 research associates
Access the industry's largest database of verified, continuously updated listings with CoStar
Find listings in over 140 markets in the U.S.
Analyze properties across all commercial types including office, industrial, multifamily, retail, flex, hospitality and land
Get all the information you need to find the property, win the assignment and close the deal…with confidence.
Reach more prospects. Generate more leads.
Expose your listings to one of the Internet's most qualified audiences of professionals searching commercial properties for sale or lease.
Reach the industry's top dealmakers for free
Upgrade and automate listings content on your firm's website
Market your listings to a massive Internet audience
Generate more calls, emails and property tours through multi-channel marketing
Stand out from the pack with high-impact ads that dealmakers see when and where they're searching
Sell or lease your property fast on one of the Internet's most dynamic, active marketplaces.
Market intelligence. Powerful analytics.
Powerful analytic tools support more confident financial decisions.
Research sales comparables and property trends
Compare competing properties
Profile preferred tenants
Benchmark a property, portfolio or market against true peers
Monitor asking rents, new spaces, deliveries, lease expirations, sublets, dealmaker's track record and more
Forecast trends in property and market performance
Mitigate risk using impartial, researched property by property information.
Click HERE to view CoStar Product Demos.
Showcase – powered by CoStar
SHOWCASE.com is the search engine for business professionals and investors looking for their next commercial property to lease or buy. Search from over one million properties across all asset classes, including: office space for lease, office space for sale, industrial property for lease, warehouses for sale, retail properties for lease, retail property for sale, multifamily apartments and land investments.
Just a few clicks is all it takes to get the most complete data on each property, including: property information, space-level detail, photo galleries, bird's eye views and broker contact details. And because SHOWCASE.com is powered by CoStar Group — the #1 provider of information, marketing and analytic services to the commercial real estate industry — all property data is verified for accuracy by the industry's largest group of market research professionals.
If you're a commercial real estate professional with property listings, get them in front of one of the Web's largest audiences of tenants and investors. Brokers, visit www.showcase.com/ECommerce/Public/Login.aspx to learn how SHOWCASE can take your listings to the next level.
LoopNet is the most heavily trafficked commercial real estate marketplace online with more than 8 million registered members and 5 million unique monthly visitors searching commercial properties for sale and for lease
Do it all with LoopNet
Search your area for all types of property for sale or lease including Land, Office, Retail, Industrial, Apartments and Hotels.
Expose your listing to investors, owners, tenants and brokers.
Set up emails alerting you to the latest available properties.
NEW! Get a close up aerial photo of properties with Microsoft® Bird's Eye View technology.
Free membership allows you to view hundreds of thousands of properties posted by premium members.
Complete This Form to Become a Free Member
Demographic and Market Reports, Geographic Maps and Imagery
Xceligent is a leading provider of verified commercial real estate information across the United States. Our professional research team pro-actively collects:
a comprehensive inventory of commercial properties
buildings available for lease and sale
tenant information
sales comparables
historical trends on lease rates and building occupancy
market analytics, and demographics
This information assists real estate professionals, appraisers, owners, investors and developers that make strategic decisions to lease, sell and develop commercial properties.
Xceligent, backed by a new global investor, has launched an aggressive national expansion that will provide researched information in the 65 largest United States markets. For the latest on our national expansion and other company news, visit news.xceligent.com.
XCeligent Products:
CDX® Pro
Search for Properties and Listings
Search for Tenant Prospects
Search for Completed Transactions
Produce Professional Reports in Minutes
Market Your Listings
Analyze the Market
eXplore™ iPad App
Combining Xceligent's Research & Mobile Technology
List View Properties on a Map
Obtain Property Details in the field
Search by drawn area on a map
Universal search of all Xceligent Markets
Access Photos and generate reports to print or email
Refine details to search the exact type, size, and priced property
Rapid access toolbar for quick touch-screen navigation
Tenant Search
Proprietary property search process
Enhanced city searches
Property characteristics searches
Mail label reports
CDXDirect+
Save Time updating your listings in our system and your site at the same time
Limit the amount of listing information shared
Integrates seamlessly into your website
Visitors can map properties, create reports, and email listings from your site
RPR Commercial
Comprehensive data, all in one place, just for REALTORS®
RPR Commercial helps REALTORS® generate persuasive, decision-making data and reports for all types of clients. RPR Commercial is your REALTOR® benefit, already incorporated into your NAR dues, which truly makes it your one-stop-shop for comprehensive market data and analysis.
Marketing & Lead Generation
Transaction Management
Online Secure Deal Room and Transaction Management System
Create a Virtual Secure Deal Room with a Click of a Button
Extend your marketing reach and close your deals faster and more securely. Use REI Wise's innovative virtual secure deal room to set up a secure document center when listing your properties. Gather valuable contact information by driving visitors to a confidentiality registration page that allows them to view the properties document center. Once you move out of the listing phase into the transaction phase, use the same virtual secure deal room as your transaction management platform. Seamlessly manage your transaction documents securely online offering a more organized and efficient transaction experience to all participants. And close your deals faster!
Your marketing documents created previously in the Investment and Leasing portions are directly integrated into your Virtual Deal Room. All you have to do is select which to appear.
Forms
The standard of the commercial real estate industry since 1960, AIR's Real Estate Contract Forms encompass over 50 different documents distinguished by their continual refinement and updating by a team of veteran brokers, real estate attorneys, property managers and other commercial real estate professionals.
Until 1997, these forms were available exclusively in hard copy. That's when AIR introduced an electronic version of the forms. Known as WinAIR Forms 2.0, the pacesetting electronic forms software is a completely modifiable system now recognized nationwide as the easiest and fastest means of creating custom commercial real estate forms from your own computer.
Moreover, AIR has embarked on a nationwide program to customize its forms based on the specific regulations and real estate laws of every state. Already, the Association has produced such state-specific forms for Arizona, Colorado, Florida, Illinois and Nevada.
Program features include:
Print unlimited draft copies, free of charge.
Strike-through and add custom paragraphs.
Insert your company logo or any bitmap image.
Apply security controls to prevent accidental revision or unauthorized access.
Print contracts in letter or legal size.
Save completed forms in your personal folders.
Eliminate redundant typing by storing recurring text in your own personal library.
Fax or e-mail forms directly from your computer.
Post screen notes without disturbing the actual form content.
Open multiple forms simultaneously.
Save each form as an individual file.
Fill in a form and automatically populate related forms.
Save commonly used information into a database library.
Change format from Legal to Letter on screen.
Print directly to PDF file without the full version of Acrobat.
Print modification sheet.
Easily add and extend lines.

Copy and paste text into any form.
Sample AIR forms can viewed HERE. Please note that these forms are "generic," and not Arizona-specific.
To review the Arizona forms, install this application. After the application is installed, you may review every AIR form and even print it with the word "DRAFT" across the form.  If you want to actually use the form without "DRAFT," you must use AIR tokens. Depending on complexity, each AIR form costs zero to eight tokens.
How to Buy AIR Forms and Tokens
Members of the Arizona Association of REALTORS® receive discounts on AIR Forms as a Member Benefit! Click here for more information. This option is best for those who have very limited need for AIR Forms
View sample Arizona standardized Commercial Transaction Forms here.
NEW OPTION:
AIR Commercial Forms for NAR Members integrates Commercial AIR Forms into zipForm® as a member benefit. Log into zipForm® then click on the shopping cart in the top right corner to purchase the AIR Commercial Forms for NAR Members package.
The information above was obtained from the respective vendors' websites, which can be viewed by clicking on the vendors' names; please verify the accuracy of all information. SAAR does not guarantee nor endorse any of the above companies, vendors, products, or services.