When:
January 13, 2021 @ 8:30 am – 3:30 pm
2021-01-13T08:30:00-07:00
2021-01-13T15:30:00-07:00
Do you understand financing enough to help your clients through the real estate transaction? This course covers the life cycle of the loan process from pre-qualification through close of escrow.
CEs: 6 General
Satisfies Row 4 in Skill Building Series
Click here to view the flyer for pricing, GRI discount & registration details.
Instructor: Jimmy Vercellino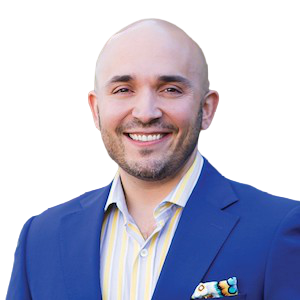 Fees: Based on availability (Includes GRI royalty fee of $15)
■ $89.00 until Jan. 4th
■ $99.00 Jan. 5th – Jan. 12th
■ $40.00 GRI Designee (must call 480-945-2651 to register)
Please note the following:
Zoom platform will be utilized for the course delivery If you don't have a Zoom account, we suggest you sign up for the free version at Zoom.com
Students are responsible for the performance of their own technology including audio volume, video clarity, and reliable internet connection. Use of a laptop or PC only is acceptable. Use of a phone for connecting to the class is strictly prohibited.
Students must check in for class at least 15 minutes prior to the 8:30am start time. Checking in for class at 8:30am may result in refusal of attendance.
Students must be visible on camera AT ALL TIMES to receive class credit. Students may not "step away" from the camera for any reason or darken their screen. If an emergency arises, please use the "Chat" feature to privately notify the instructor or monitor of your situation.
Students may not participate in computer-based work or make phone calls while attending class and should be in a room that is free from distractions.
Students should NOT log out at any time during the class.
You will receive an email reminder with additional guidelines and information to 'join' the meeting.
Disclaimer: Please notify us 7 days in advance if you have any disability that requires special services or access. Fees will be refunded less a $25 service charge upon verbal notification up to 48 hours prior to class, after that fees are non-refundable and non-transferable. Marketing Partners will be provided with a roster of attendees including email address.  You may opt out of having your information shared by contacting the Association at 480-945-2651. By registering for this class, you understand pictures and/or video may be taken of you and may be posted in relation to the class on social media and/or the SAAR website.