Issues & Position Statements
REALTOR® Party Members
VOTE – Are you registered to vote? If you have moved or changed your name, please be sure to update your voter registration. Register online through Service Arizona.
Be an informed Voter – REALTOR® Associations conduct candidate interviews and publish their list of recommended candidates who are supportive and sensitive to REALTOR® issues and the protection of private property rights.
The REALTOR® Party at Work
The issues are real. Our opposition is fierce.  Help fight for your business and homeownership.  TAKE ACTION!
Broker Involvement Program
Are you a broker-owner or managing broker? Are you involved with NAR's Broker Involvement Program? This dynamic program provides you, the broker-owner, with a quick and effective tool to rally your agents on critical legislative issues affecting our industry.
2018 Local Advocacy by the Numbers
The Scottsdale Area Association of REALTORS® (SAAR) monitors legislation at the city and town level. Municipalities covered by SAAR include Carefree, Cave Creek, Fountain Hills, and Scottsdale.
• One-on-One Meetings with City Council Members
• Ordinances Reviewed
• City Petitions and Plans Reviewed
• Council & Commissions Testimonies Given
• Workgroups Participated In
• Letters to Councils & Commissions
The Arizona Association of REALTORS® (AAR) is Arizona REALTORS® Voice at the Capitol. They track issues and introduce new bills into the Arizona State Legislature.
2018 State Legislation by the Numbers
Arizona REALTOR® Bills & Positions in 2018:
SB 1045:  Home Inspectors (support logo)
SB 1376: Landlord-Tenant Act: Personal Property (support logo)
HB 2150:  Manufactured Home Sales; Licensure; Exemptions (support logo)
HB 2500: Real Estate Signs; Cities; Counties  (support logo)
HB 2057/1210:  Purchaser Dwelling Actions; Attorney Fees  (opposed logo)
The National Association of REALTORS® (NAR) tracks, on average, 80+ Key Issues under 15 topic areas on a daily basis:
Business Issues
Commercial Issues
Environmental and Property Rights Issues
Diversity and Fair Housing
Federal Housing Issues
Federal Tax Issues
Financial and Credit Issues
Foreclosures
Immigration Issues
Insurance Issues
Real Estate Transaction Procedures and Fees
Right of Ownership
State & Local Issues
Technology Issues
Transportation Issues
To track Federal Issues, visit: http://www.realtor.org/political-advocacy/all-advocacy-issues
2018 National Legislation by the Numbers
125 Bills
5 Bills Enacted
66 Bills Introduced
8 Congressional Testimonies Given
64 Letters Written to Federal Agencies
152 Letters Written to Congress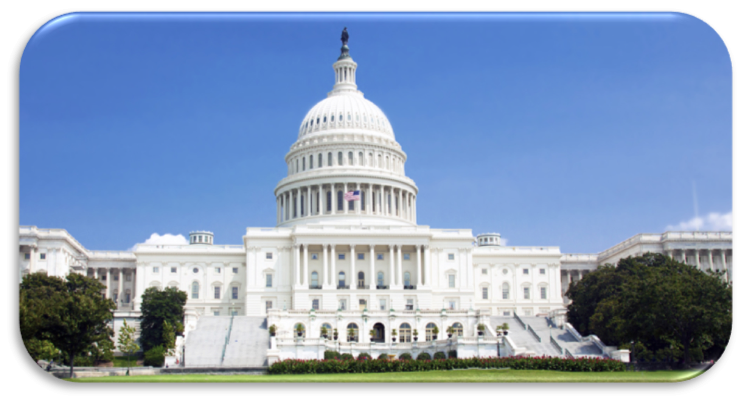 Bills Enacted
US HJR 0123: National Flood Insurance Program; making further continuing appropriations for fiscal year 2018
US HR 0001: Tax Reform: An Act to provide reconciliation pursuant to titles II and V of the concurrent resolution on the budget for fiscal year 2018
US HR 0601: Continuing Appropriations Act, 2018 and Supplemental Appropriations for Disaster Relief Requirements Act, 2017
US HR 1370: Amendment of the Homeland Security Act of 2002 to require the Secretary of Homeland Security to issue guidance and develop training programs as part of the Department of Homeland Security Blue Campaign.
US HR 3823: Disaster Tax Relief and Airport and Airway Extension Act of 2017