By Corina Vanek | Phoenix Business Journal
Since forming Banyan Residential last year, the Los Angeles company has focused on buying and developing properties in "opportunity zones." That meant the 33-acre Scottsdale Entrada became the perfect opportunity.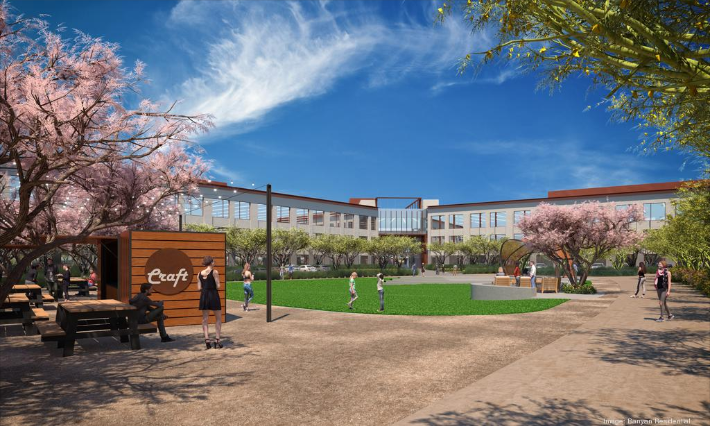 The redeveloped Scottsdale Entrada will have an open area where people can walk, ride bike or hold events.
Max Friedman, partner at Banyan Residential, told the Business Journal that he and his business partner, Banyan CEO Ben Brosseau, already had relationships with people in the real estate industry in Phoenix, so it made sense for the group to develop in the Valley.
"With such a big vacant lot, it's really interesting, a once-in-a-lifetime opportunity," Friedman said of the company's plans to redevelop the Entrada. "We are going to take a very deliberate approach to create a true mixed-use campus. It's pretty unusual to be able to develop an urban-style project on a property this large."
Banyan broke ground on the Entrada in mid-March and plans for the site include 250,000 square feet of office space, 736 apartment units and 5,000 square feet of retail1 on the vacant former Scottsdale Auto Park site. Friedman said the development will cost around $300 million.
Read More (subscriber content)
---
1Related story: California company closes on Scottsdale Entrada property; ready for mixed-use transformation (subscriber content)