Voting begins on October 1, 2019 at 12:01 a.m. Click on the button below to cast your vote.



The final slate of Scottsdale Area Association of REALTORS® 2020 Board of Directors nominees are listed below and will be decided by electronic voting between October 1 – 14, 2019.
All active SAAR Designated REALTORS®, REALTORS®, Affiliate and Appraiser members are eligible to vote and will be notified via email when the polls open.
Director Candidates:
There are seven (7) candidates for four (4) two-year terms.
Affiliate Director Candidates:
There are three (3) candidates for one (1) two-year term.
The terms of the newly-elected directors will commence on December 1, 2019.
BOARD CANDIDATES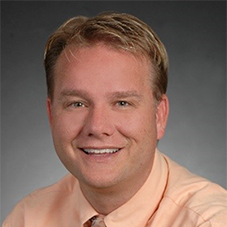 Michael Gant
MCO Realty
I'm an Arizona native and have been fortunate to see places like Cave Creek, Scottsdale and Fountain Hills grow tremendously over the past 40 years. My family has been a part of the development of these areas and real estate was a natural transition for me.
I started my career in real estate in 2009, and by 2013 had obtained my brokers license. I am a graduate of the SAAR Leadership Academy Class XXI, and currently on the Government Affairs Committee.
Prior to real estate, I was state director of WalkAmerica with the March of Dimes. This role took me throughout the state of Arizona where I assembled committees for various companies, fundraising, and overseeing the state budget. All the while learning more about the community and state as a whole.
I know my background in development and real estate coupled with being able to go into companies and work from their agenda will help me to bridge common goals and allow me to be a strong voice for my fellow REALTORS®. I would love to make an impact and I value and appreciate your vote.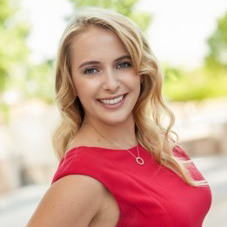 Stephanie Greenfield
Berkshire Hathaway HomeServices Arizona Properties
I earned my real estate license 11 years ago. I am an associate broker, team leader, and Phoenix native. I graduated summa cum laude from ASU and Barrett, the Honors College.
I believe we are blessed with a beautiful state and healthy market. I want to be on the board to give back to an industry that has provided me with a wonderful career, thoughtful colleagues, and a happy and successful life.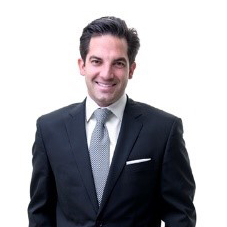 Christopher Karas
Launch Real Estate – The Karas Group
I am proud to be the president/founder of The Karas Group and co-founder/owner of Launch Real Estate. If elected to the board of SAAR, my goal would be to make our real estate community even stronger by ensuring all REALTORS® continue to have a direct connection to SAAR. I want our members to understand why our association is important and how it can assist and strengthen their business.
Our real estate market and the way we do business is changing; it is up to us to stay ahead of the norm. SAAR members need to work as a united front — together we have the opportunity to continue to be one to the strongest associations in the United States.
I will bring knowledge, proven experience and fresh ideas to the board. However, the most important skill I can provide is to be a voice of the members as we develop new ideas, navigate issues and provide solutions.
My wife Jennifer and I are active members of the community and enjoy contributing to a number of non-profit organizations that diversely benefit our community.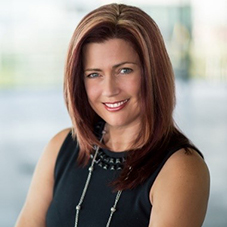 Jessica Noble
Tru Realty
As a REALTOR®, I have desire to see our industry grow in integrity, professionalism, mentorship and to continue to protect homeownership rights.
I believe that when we encourage and ask members to serve, we see more people who will get involved and change real estate for the better. I hope to serve as one of those leaders.
I find that serving within the industry leads to a greater sense of your business and clients can feel it too. I hope to have the opportunity to serve on the board as your advocate and as a REALTOR® advocate among our communities.
My past experience as president for Women's Council of REALTORS® Scottsdale Area Network has given me a firm foundation for what it takes to guide an organization. My service on the state association board and at two Arizona non-profits has shown me how to work with others dedicated to improving the organizations that we serve.
I would love to serve as your local SAAR board member.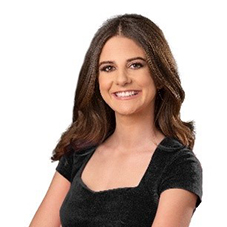 Lisa Roberts
Russ Lyon Sotheby's International Realty
I have been a full-time, licensed REALTOR® for more than eight years and have earned my CLHMS and CRS designations.
I graduated from ASU with a bachelor's degree in business and psychology. I am very passionate about the industry and have earned both local and national recognition from the Scottsdale Women's Council of REALTORS® Top Women in Real Estate and REALTOR® Magazine's "30 under 30".
I am involved in Scottsdale REALTOR® Marketing Sessions and tour director of the Scottsdale Luxury Home Tour. It's one way I stay involved, learning about the inventory in our market and staying in touch with other professional REALTORS® on a regular basis.
I want to be a part of the board to represent the association and implement my valued experience in the industry. I strive to be a better leader for my peers and feel that being a board member is a great way to give back to my community.
I am ready to serve you and am asking for your vote. Thank you!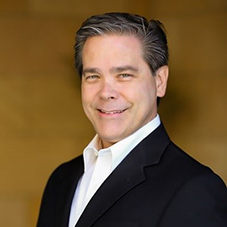 Robert Rogers
Engle & Volkers
I have been a Scottsdale resident for the past 17 years and have recently been involved with SAAR Leadership as a member and vice chair of the RAPAC committee.
My background includes a strong technical career — managing everything from robots to data centers before jumping into the world of real estate. So, I am very familiar explaining difficult concepts to people in an easy-to-understand fashion.
I have been involved with real estate since 2003 and am a graduate of SAAR Leadership Academy Class XXI. I also assist running the Seena Magowitz Foundation for Pancreatic Cancer Research and serve on the board for Valley Friends of the Arizona Opera.
I believe a good board director listens closely to members and leaders and then engages them in a common vision. REALTORS® are on the front line for building communities and I see a need for more involvement with the political process, so we have a voice to protect our industry and our clients' property rights.
Please consider Robert Rogers as you vote.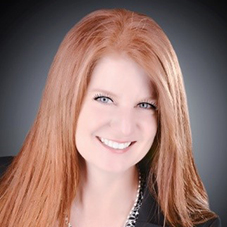 Angela Zampino
Russ Lyon Sotheby's International Realty
With a master's degree in Business Administration, 18 years of corporate contracts and finance experience and 14 years of full-time real estate experience in Scottsdale, I bring with me a unique resume to participate with the leadership team during the changing times of our industry.
In addition to my work experience, I also have local, practical experience. My three daughters were raised in Scottsdale and through the various types of school systems and communities here.
We have some serious and monumental changes happening locally and nationally in our industry. Therefore, I feel it is more important than ever to continue volunteering as I have as chairman of the Government Affairs Committee at SAAR and extending my current position as a director on the board. I would be honored to do so.
AFFILIATE BOARD CANDIDATES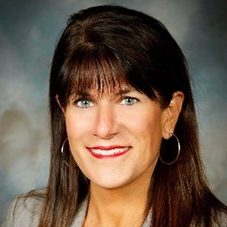 Mary Boyan Slakey
Fidelity National Home Warranty
Having been an affiliate for over 30 years, I have a keen interest in real estate.
Our business is changing, and it is critical that we stay ahead of those changes by listening to our members, the public and the economic climate. By being involved with SAAR, I can network with members and share the advantages of being a part of our organization.
As a past Leadership Academy attendee, I was exposed to volunteerism, activism and much of what the City of Scottsdale has to offer its visitors and residents. I'd like to step forward and take my turn at giving back when I'm elected as an Affiliate Director. Thank you!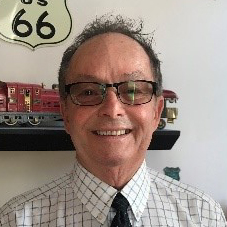 Lane Nesper
SERVPRO of Scottsdale
As an Affiliate Director candidate for SAAR, I bring more than four decades of marketplace experience in B2B and B2C sales and marketing with an award-winning leadership style.
"If you'll help enough other people get the things they want, you will get everything you want" has proven to be one of the best business practices in history and I live it daily!
The five pillars of SAAR's Strategic Plan are: Advocate, Engage, Educate, Lead and Collaborate. Each one has unique value to our 8500+ active members. Board candidates should bring expertise on how best to utilize these actions. I have shown my ability to Engage by being a regular attendee of many RMS tours and serving as a Commercial Services Committee member.
Keeping our members inspired and educated on how best to hone their skills is a vital responsibility of the board's leadership. We all know that selling is a transference of feeling. When SAAR REALTORS® are informed and inspired, we can collaborate more effectively and Sell More Scottsdale.
Your vote for me will bring a new perspective to help you sell more!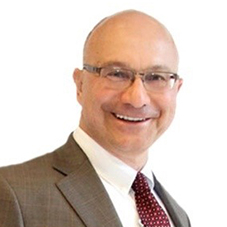 Fletcher Wilcox
Grand Canyon Title
One reason to vote for me is that I will share my experience and skill in residential real estate.
Often, I am in the trenches with agents and officers figuring out what needs to be accomplished to close an escrow. (My company closes a few thousand real estate transactions annually and I see upcoming trends.)
I teach contract law renewal hours and have moderated real estate seminars on luxury and new homes, commercial real estate, cybersecurity and the new real estate industry. I also founded The Wilcox Report.com and my research has been mentioned in national and local publications including The Wall Street Journal.
I participated on a subcommittee that made recommendations on the Arizona REALTORS® Residential Resale Real Estate Purchase Contract, and have written a variety of articles that appear on aaronline.com including: "Anticipatory Contract Writing", "Why More Canadians May Sell U.S. Properties", and "What You Should Know About (the) Loan Contingency & Cure Period Notice".
I hope to represent you on the new SAAR Board!