By Corina Vanek, Phoenix Business Journal (Jan 24, 2019) – Reprinted with permission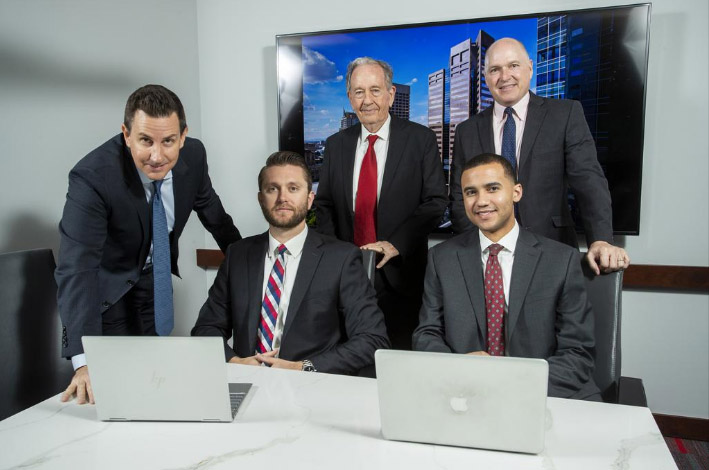 From left standing, Jeff Conrad, Jerry Marrell and Craig Coppola. Seated from left, Grant Kingdon and Stirling Pascal.
JIM POULIN | PHOENIX BUSINESS JOURNAL
For young people starting out in commercial real estate, mentorships can provide valuable connections and lessons for building a career.
"This is real life, it can be highly stressful, antagonistic and difficult to get business," said R. Craig Coppola, a founding principal at Lee & Associates. Coppola works as a mentor to Stirling Pascal, an associate in the Phoenix office.
Jerry Marrell, principal and designated broker of the Lee & Associates Arizona office, started a formal mentorship program when he noticed the firm was bringing in more young recruits than ever.
Grant Kingdon, an associate at Lee & Associates who is mentored by Jeff Conrad, said his experience has helped him build his own books of business and create a network in the industry.
Read the rest of the story online (subscription required) and save up to $50 with a SAAR member discount.
---
Related article: Attracting NextGen Talent to Your Team – NREI | Sponsored by IREM (Feb. 27, 2019)