REALTORS® go beyond selling homes, build communities, libraries

It's no secret! REALTORS® do immeasurable work when bringing home buyers and sellers together. They're involved in the deep details of paperwork, procedures, lifestyle matching and much more—and that's just during selection and closing. But then what? The new residents move in, set up … and then what?
Well many things! And that's the point. So much more happens and REALTORS® stay involved to help community life go well. They stay ingrained in the community and find opportunities to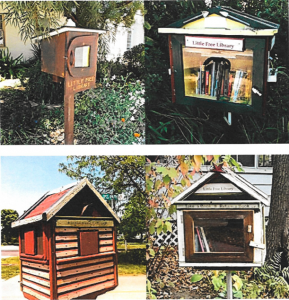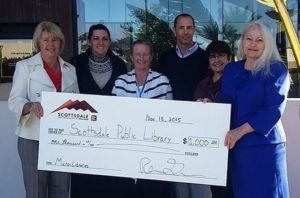 contribute.
One such opportunity is a grant from members of the Scottsdale Area Association of REALTORS® to the Scottsdale Library to help provide funding for the construction materials and supplies used to build microlibraries—in particular, the purchase of many books to fill the Books2Go installations located around the City of Scottsdale. And on Tuesday, April 11 at 11 a.m., residents and REALTORS® will gather at the Chapparal Dog Park for the Books2Go ribbon cutting, marking the start of a new opportunity for local communities to build and bond. Scottsdale residents are invited to the ceremony, and contribute by picking up books to read or contributing books already finished.
This collaboration among the Library, the Parks and the Facilities Department within the City of Scottsdale is an ongoing project, so look for Books2Go little library structures located in City of Scottsdale parks and other city locations.
auth-Lysa Fitzhugh